10 Things To Know Before Renting A Photo Studio
Making the most of your photography studio rental is less difficult if you're equipped with the right knowledge before you show up on the day. In this blog post, we're going to go over ways to get you the most bang for your buck the next time you're at the studio.
1. Check the fine print
A successful photo shoot requires a significant outlay. You have to pay for the space, the photographers, models (if you're using them), transportation fees, and any extra post-production changes you decide you want. The last thing you need is to be hit with extra bills at the end of an otherwise successful shoot.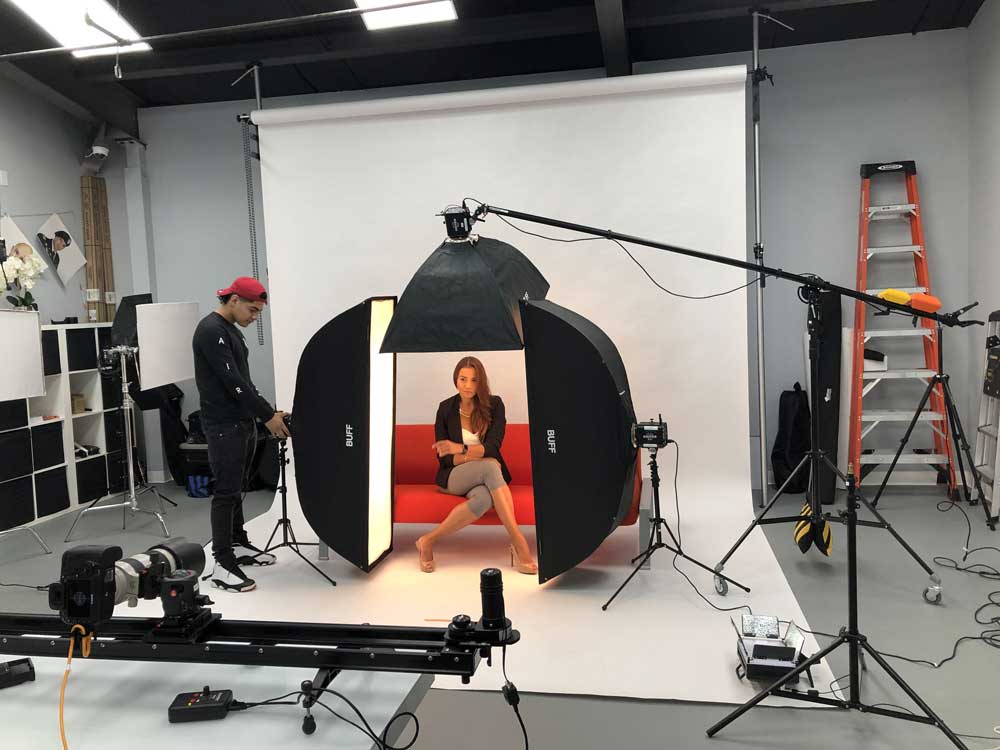 Make sure find out exactly what is included in your studio rental before you sign on the dotted line. Ask pertinent questions: If lighting is included? Are light modifiers included?
2. Do the studio's facilities make organization easy?
Since you are paying a decent amount to rent a studio, you want to make sure you get as much time inside it and taking photos as possible. Some studios are ill-equipped to deal with certain types of photography.
Imagine you need photos of a large, heavy object that cannot simply be carried along the street and in the door. A dedicated parking space close to the studio itself saves times, and, by extension, money — whether you're unloading large objects or not. Simplicity and usability is key here.
3. Equip the models so they can do their job
Good studios should have areas reserved for models to change and to have their hair and makeup done. To boost productivity and make even more use of your time in the facility, review the wardrobe changes and the photoshoot plan with your models ahead of time. Get your model release forms sorted out beforehand, too.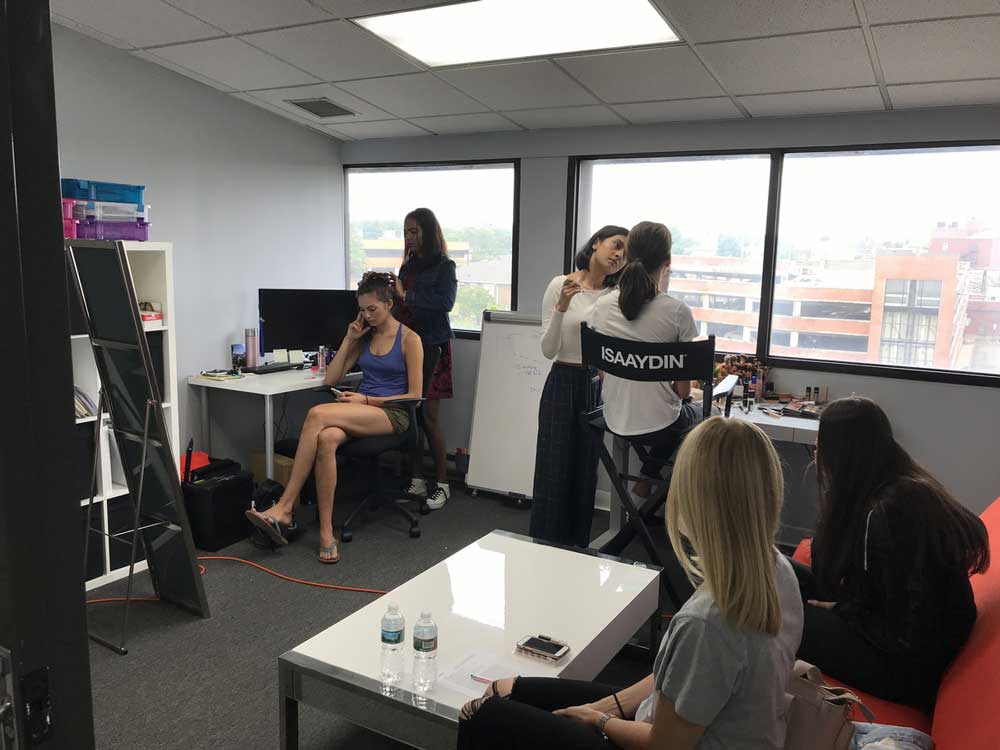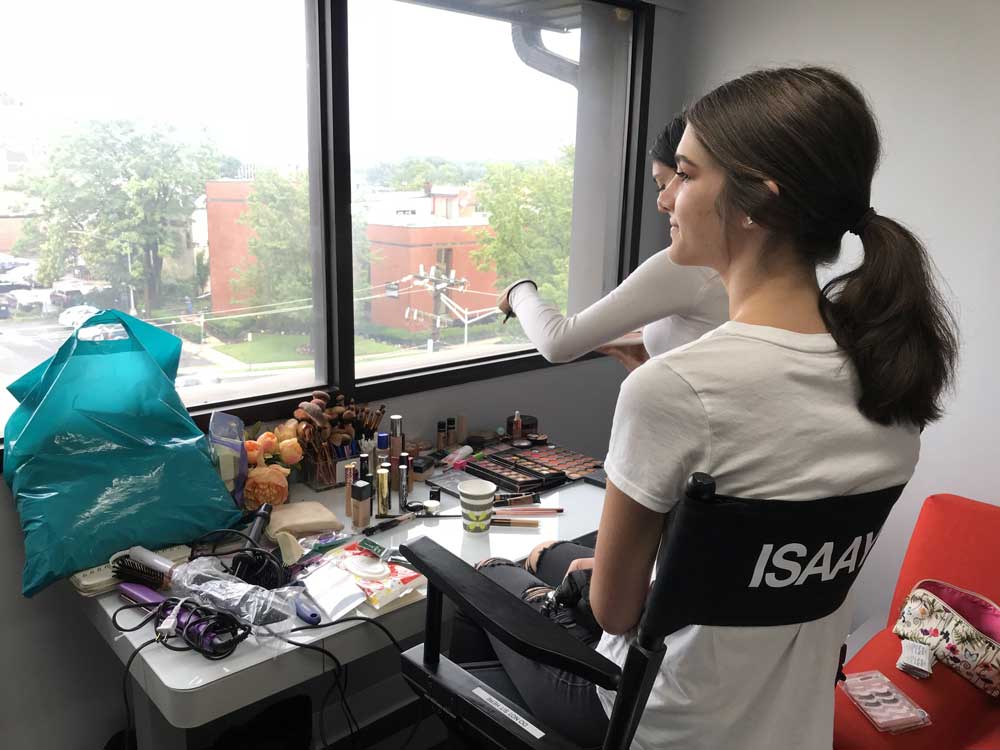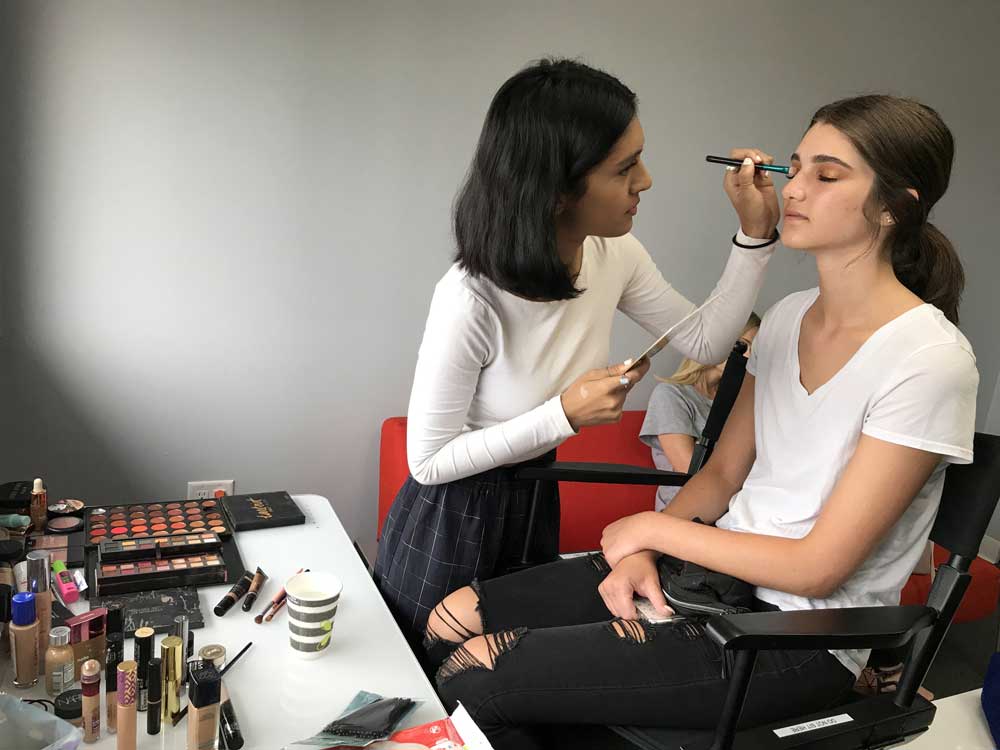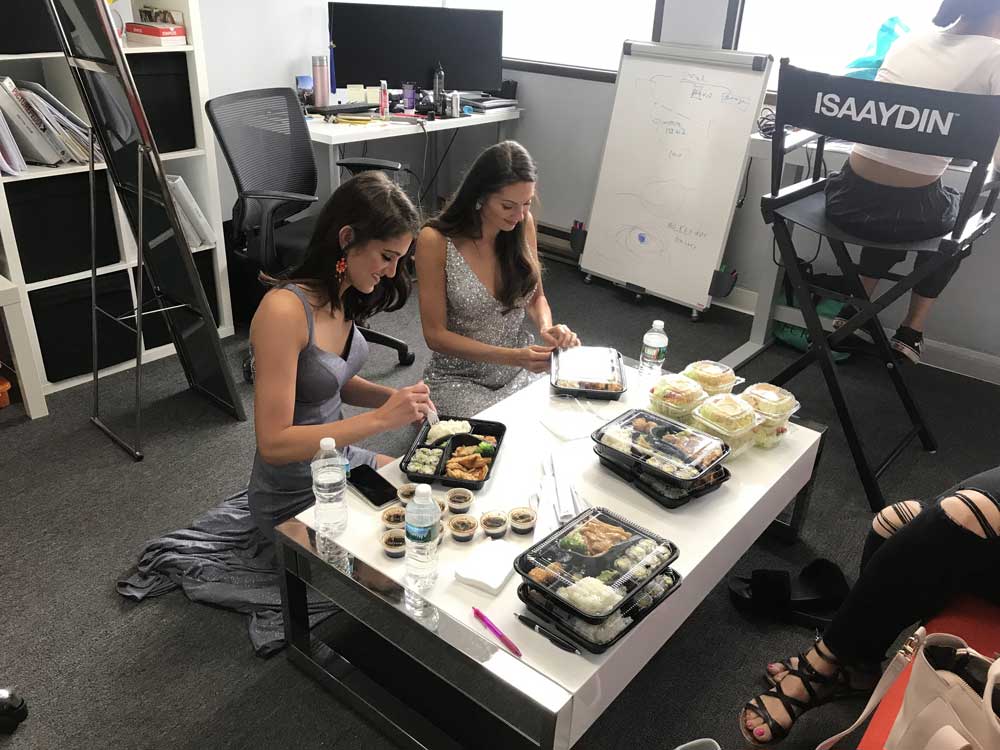 4. Plan snacks or meals
Yes, you're probably paying by the hour for your studio rental, but hungry and grumpy models and assistants aren't going to be productive at all. Make sure you know where and what your team will eat. If the studio allows it — although many don't — you might be able to bring your own food inside.
Alternatively, figure out where the closest restaurants or coffee shops are to the studio, don't let your people wander too far away on photoshoot day.
5. Plan your packing
Even if you're a seasoned pro who's been in the rental studio game for years, it's easy to slip up and forget an essential item. Or worse, break something expensive on the way to the studio. If you're a photographer, make sure all your lenses and cameras are packed with lots of bubble wrap and TLC inside their dedicated cases. If you're a product owner, ensure nothing is going to end up broken before you even get to the studio.
6. Coffee matters
This probably goes without saying, but a cup of joe in the morning can make a world of difference to your team and you. If the studio you're considering can't even offer you all a coffee, it's debatable how generous they'll be when it comes to other minor costs.
7. WiFi
Make sure you can keep your finger on the pulse of the whole photoshoot by staying connected. WiFi is a must for the big day, you have to be able to gather and coordinate the whole team. Running out of data could spell disaster.
8. How roomy is the studio?
Don't sign off on any studio rental until you've figured out that it can fully accommodate your needs. Want to have your six-foot-five models leap into the air for action shots? A low ceiling with a fan is going to cause issues. Likewise, if you're shooting large or bulky goods, make sure they will fit.
9. Background checks
While there's no need for a full criminal record check, we do think you ought to look into the studio's backgrounds. Do they have the colors or textures you need or will you have to bring your own?
10. Photographers!
If you're not a photographer yourself, and you don't have your own in-house photographer, you'll need a team of snap-happy photo pros. While it might seem obvious that photography studios have photographers on staff, check with them first and make sure the actual photo-taking is included.
Do you still have questions about renting a photography studio or getting yourself prepared? If so, get in touch with us at ISY AYDIN photography, we have the skills, know-how, and the facility to make sure your photoshoot goes smoothly. Ask us today how we can help.