HEADSHOT & COMMERCIAL
PHOTOGRAPHY STUDIO
"Nothing will describe your products better than professionally shot images.
ISA AYDIN COMMERCIAL PRODUCT PHOTOGRAPHY
15 Warren Street, STE PHE-1B
HACKENSACK, NJ, 07601
Phone: (201) 343-4359
PRODUCT PHOTOGRAPHY

Would you like to sell your products fast and grow your business? That is what we do at ISA AYDIN Commercial Product Photography in North New Jersey. We are dedicated to providing the highest quality images, that will take your business to the next level.
Our top-quality product photography focus on the end result you want to achieve. Our photography services are specifically designed to help you sell fast and grow your business rapidly.
OUR SERVICES
 Click to view our services 
Overall Rating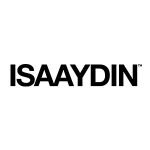 Place Name: ISA AYDIN COMMERCIAL PRODUCT PHOTOGRAPHY
Place Description: ISA AYDIN COMMERCIAL PHOTOGRAPHY is an advertising photography studio based in New Jersey on the border of Manhattan, NY. With more than 17 years of experience, photo studio served hundreds of corporate clients including small and medium-sized businesses. ISA AYDIN Commercial Photography offers advertising, product, architectural and corporate photography and video production services.
Quality

Communication

Punctuality

Value