PRODUCT PHOTOGRAPHY
Browse thru our stunning and ever expanding portfolios from different fields of photography.
PHOTOGRAPHY STUDIO

Would you like to sell your products fast and grow your business? That is what we do at ISA AYDIN Commercial Product Photography in North New Jersey. We are dedicated to providing the highest quality images, that will take your business to the next level.
Our top-quality product photography focus on the end result you want to achieve. Our photography services are specifically designed to help you sell fast and grow your business rapidly.
We take time to learn more and understand your business and your target audience.
We provide services which include product photography, amazon photography, and white background product photography.
Also, our 140" wide white background and our 16' ceiling are specifically designed for oversized product shoots.
We specialize in product photography for catalogs, magazines, Amazon listings and e-commerce websites.
WHY CHOOSE US

Because we create images:
• that sell fast
• have a quick turnaround
• are the highest quality in New Jersey
We are proud of having 85% of our customers come back to us for more shoots. We value the quality of whatever we do.
Our commercial and product photography studio located in Hackensack, New Jersey, is on the border of New Jersey near GWB bridge (Bergen County). This allows us to serve the whole of North Jersey, owing to numerous highways, including NJ Turnpike.
Our main customers are local manufacturers in NJ and individual Amazon sellers.
We have eight editor-retouchers, who can turn around photographs in just 3 days – the fastest turnaround in NJ.
WHAT WE DO

As you will be aware, color accuracy is very important. We don't want our clients to have problems with after-sales returns due to color mismatching. That's why we use the latest technology to identify and match the exact color of the product.
We have extensive experience in commercial photography and product photography for Amazon. We are used to handling the most difficult-to-shoot products. These might include highly reflective products, those in different tones of pastel, or super small items.
We like to work with you every step of the way. We feel that giving your product a personal touch can enhance its sales. Feel free to attend the photo shoots to offer your vision or give us directions. We listen carefully to meet your needs.
Our Jersey-based product photography studio provides the perfect atmosphere. We have an adjacent relaxing waiting room. Here, you can enjoy a cappuccino and high-speed wifi as you watch 4K TVs.
Overall Rating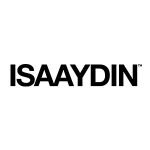 Place Name: ISA AYDIN COMMERCIAL PRODUCT PHOTOGRAPHY
Place Description: ISA AYDIN COMMERCIAL PHOTOGRAPHY is an advertising photography studio based in New Jersey on the border of Manhattan, NY. With more than 17 years of experience, photo studio served hundreds of corporate clients including small and medium-sized businesses. ISA AYDIN Commercial Photography offers advertising, product, architectural and corporate photography and video production services.
Quality

Communication

Punctuality

Value

DO YOU NEED COMMERCIAL PHOTOGRAPHY STUDIO IN NEW JERSEY?
Opening Hours
Mon-Fri 9:00am-6:00pm