What Should You Consider When Renting A Photography Studio?
Looking for a photography studio for rent can be an exciting time. It means your business is growing and you're ready to take that next step in creating a professional look for your products. Using a studio can be a boost in your business' credibility and lead to an increase in sales.
If you're looking for a photo studio to rent, there are some key things to keep in mind while searching through the options.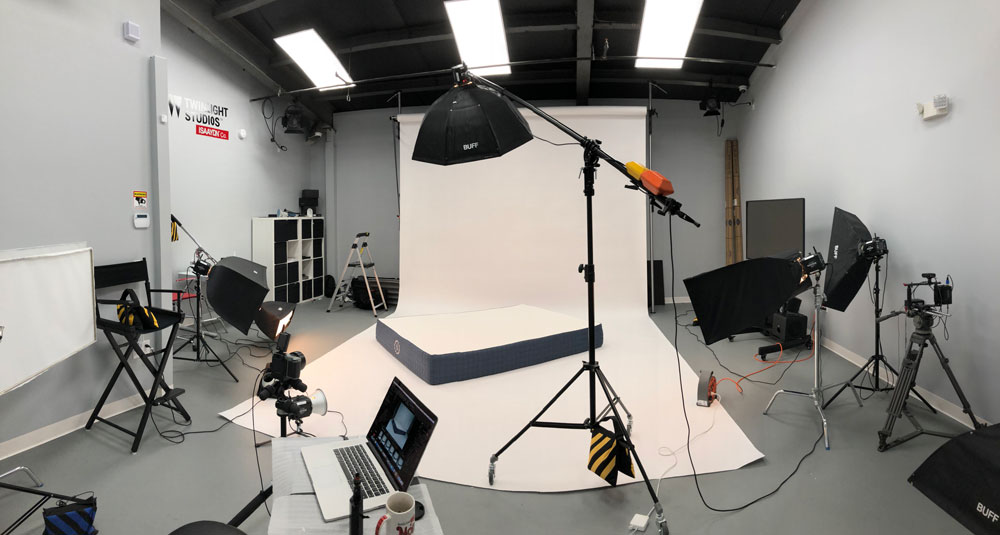 Consider the studio's location
No matter how well-equipped a rental photography studio is, it won't do you much good if you can't easily access it. Check to make sure the photography studios you're considering offer convenient parking. If you need an oversized vehicle for your products, you'll also want to make sure the existing parking works for your needs.
Be aware that convenient parking may be harder to find in a city setting. If you anticipate parking will be an issue, create a plan for delivering your products with the studio and allow plenty of extra time to avoid any unnecessary stress.
If you have large or heavy items, you'll also want to take into consideration how you'll get your items safely to the studio. Ask if you need to bring your own dolly or if one can be provided. If you're arriving on site alone, you may also want to ask if anyone will be available to help you get your items into the building. If the studio isn't located on the ground floor, you'll also want to know about any elevators the building may have and if you'll be able to use them.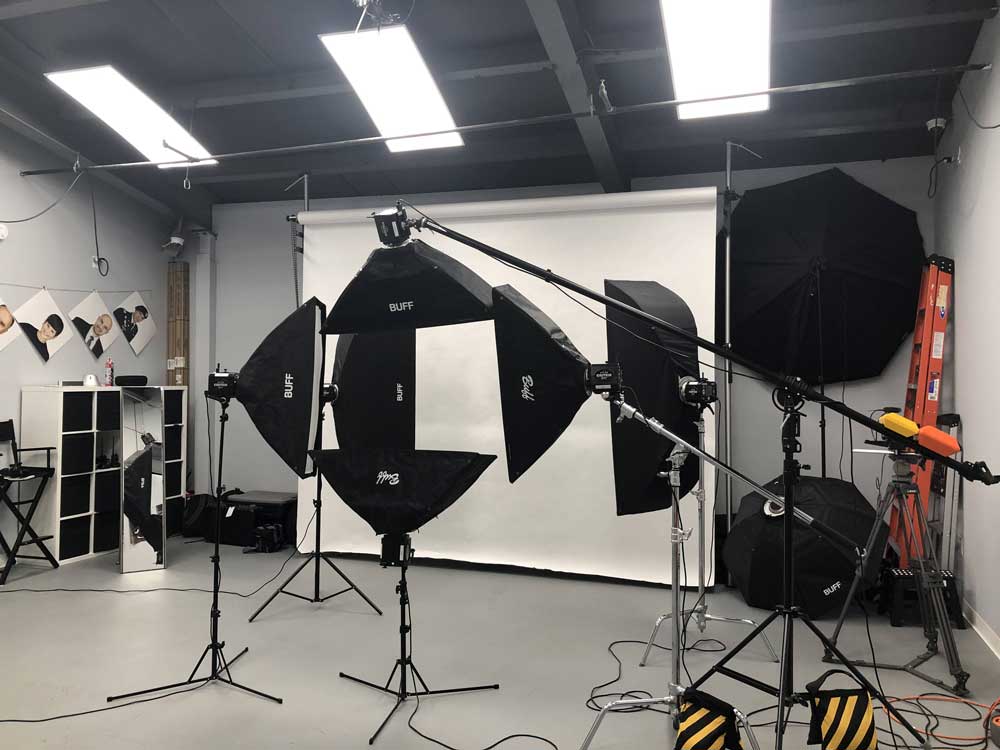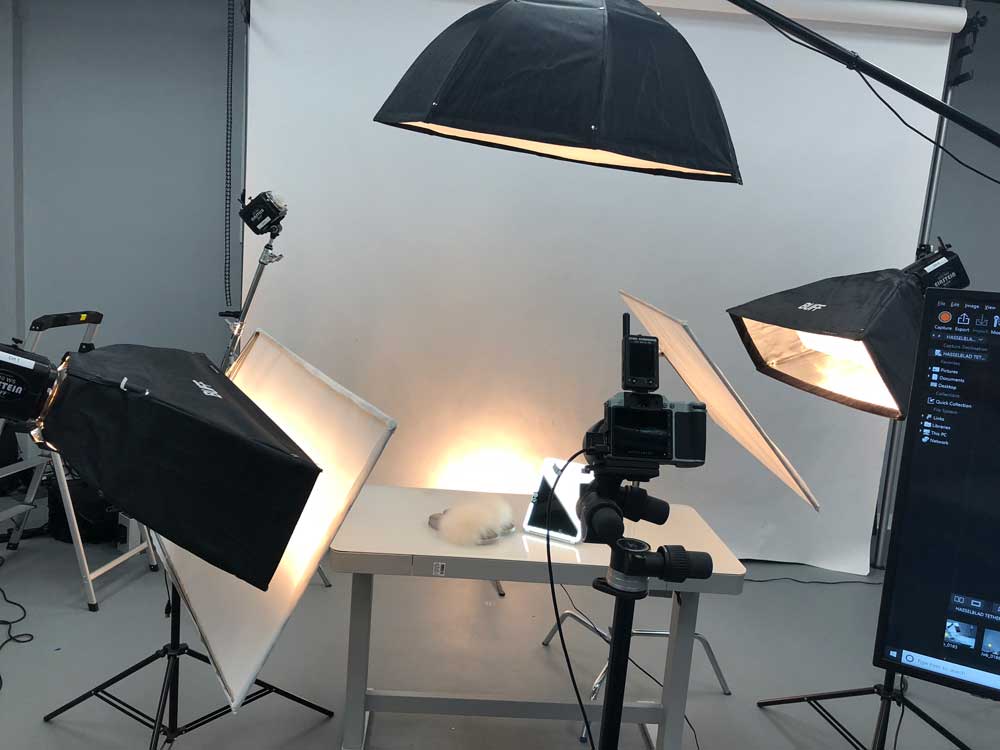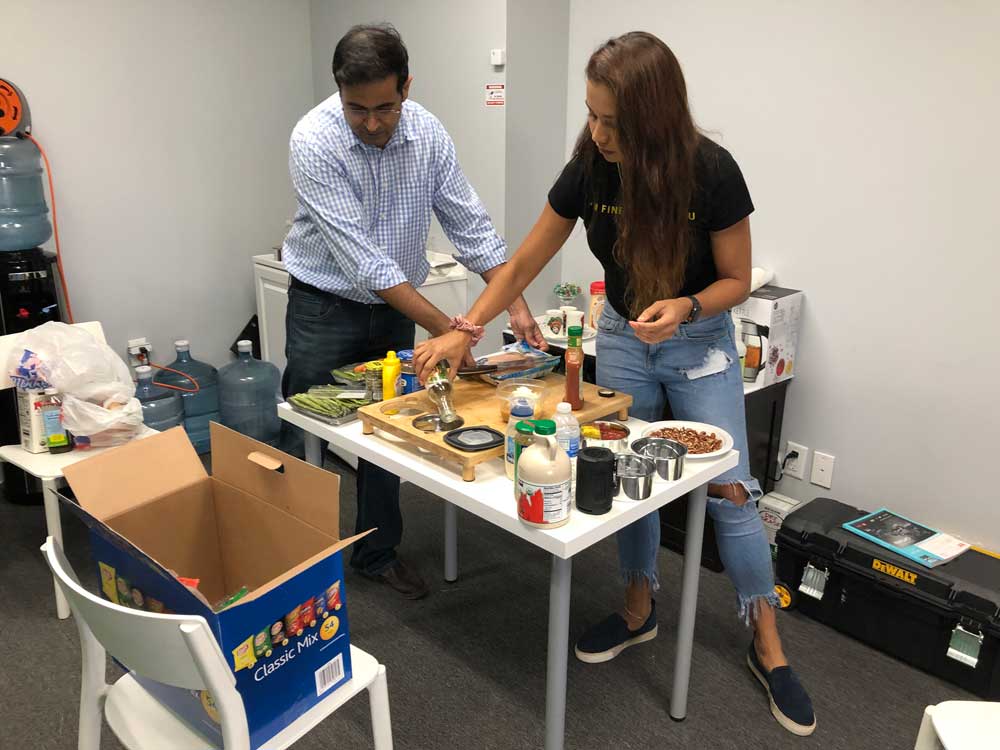 Look for well-appointed studios
Many people looking for a photography studio to rent choose to do so because they aren't looking to invest in additional equipment. You will likely have a budget in mind when you begin searching for a photography studio for rent, but don't choose your studio based on price alone. Ask potential studios if they provide accessories and props to help show off your products properly for their photos.
Some studios may have a lower rental price point but don't provide such accessories. If that's the case, you may end up with less-than-ideal photographs of your products or spend more money than you'd initially budgeted for by purchasing such props. Make sure you choose a studio that will give you a great over-all experience while also providing the best photos possible. This will ensure your budget has been well spent.
In addition to the availability of accessories, make sure the studio you use has sufficient lighting. While high-quality equipment is capable of taking great photos, it can't do so without plenty of light. Always ask for portfolio photos to see what kind of finished product the photography studio is turning out. When it comes to getting the perfect lighting, ask if there are negative and positive reflection panels, light modifiers, and c-stands.
Tall ceilings generally allow for better lighting, more staging options, and can help create better photos. When considering the dimensions of the space, also ask what kind of backdrops are available, and make sure they're large enough to accommodate your products. In larger studio spaces it may also be possible to create multiple staging areas, which can allow photo shoots to take less time.
Additional factors to keep in mind
If your products require the use of models, you'll want to ask if there are changing rooms available for them. Find out if the studio is temperature-controlled, to make sure your models are comfortable during the hours they're modeling your items. Changing rooms equipped with mirrors and a makeup and hair prepping area can also make your shoots run more efficiently while having your models (and your products) look and feel their best.
Internet access can also be beneficial while working in a photography studio for rent. You'll likely be spending an extended period of time at the location. Being able to upload photos, search for comparable products, and get additional opinions on your work can be invaluable. When you aren't taking the pictures yourself, it can also allow you to stay on top of your workload and make the most of your time.
Renting a photography studio can be an amazing next step for your business. If you're ready to shoot at a studio that wants to work for you and your business, contact ISA AYDIN Commercial Photography today to create a custom plan for your business.