A day at the Spa: An Interior Photography At The Medical Facility
Recently, we at ISA AYDIN Photography had the chance to put on our architectural photographer hats and spend the day at the spa.
Well, we were certainly at the spa but we were not there to relax… Although, after seeing these facilities we might book in soon!
Instead, we were there to make and create a brand-new set of interior images for our client, a newly opened business in Bayonne, New Jersey. Our client needed high-quality images that showed their tremendous facilities in the best possible light.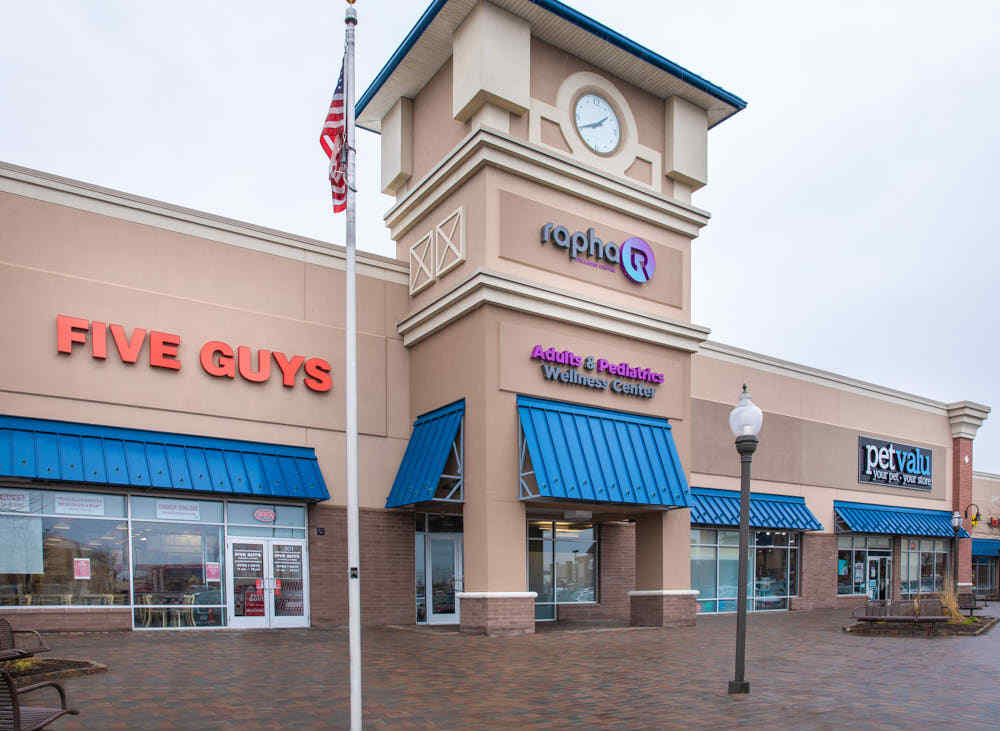 These photographs were to be shared on their social media channels and their website to launch the businesses' grand opening. Tasked with this, we knew that the images had to be spectacular. They had a key job to do, showcase how great this place is and attract new clients to a brand spanking new business.
Well prepared
No small feat but our team was up to the challenge. We just needed to get everyone and everything there first. Enter our trusty Jeep Rubicon, her ample and spacious rear meant we could fill her up with piles of lights, cameras, people, and miscellaneous equipment so we could have everything at the designated photoshoot time!
When we got to the facility, we found it spotless and perfectly cleaned and ready for the photoshoot. All the small details had been taken care of so our team could work swiftly.
We were armed with Canon 17mm and 24mm architectural tilt/shift lenses, Canon 5D Mark IVs, one photographer, three assistants, and all the tech stuff we needed to shoot connected.
We often tether our camera to computers during a shoot like this because it allows us to see all the small details on a screen immediately, and then fix them straight away if we see something we don't quite like or isn't working for us. Shooting from camera's viewfinder is a big mistake when shooting such places. Because there is no way you can see every detail on a camera's 3" screen.
The facility as a whole was brand new and so we toured and shot photographs of the gyms, the therapy rooms, actual therapy sessions, the reception area, all interior spaces, and a couple of snaps of the exterior.
Everything was real!
Throughout the whole photoshoot, the facility was in use. Real-life customers were there for treatment. For us, this doesn't present a problem and can actually be a boon for the business. After all, any prospective clients viewing the images will be able to see the facility in full swing.
What is does mean though, is that we need to tread carefully around clients, we didn't want to disturb any sessions or disrupt the peace. No matter, we've been doing this for a while now and understand the importance of working around operational businesses. Suffice to say, we got the job done with very little impact on the spa's operations or the clients in there.
Overall, we spent just four hours at the business to get the twenty perfect photographs we needed. And we didn't take a break for a quick therapy session at all… even if we were sorely tempted!
The post-production of the images was carried out in our dedicated New Jersey studios. After editing and retouching the photographs we sent them along to our client. We received a reply soon after the images were delivered: the client was ecstatic with the photos and left us a glowing review.
ISA AYDIN Photography is super happy to have been a key part of this new facility's success and wish them all the very best for the future.
Our team has extensive experience with a vast range of commercial photography tasks, be it interiors, exteriors, operational logistics, product photography, and much much more.
If you have a small or large facility and you need the right kind of photos to showcase your business, staff, clients, and operations, we have the expertise and the photography tools to match!
Get in touch with us today for a quote or a chat about your photography needs.