12 Tips for Models Coming to a Photo Shoot
Here are the tips for models from me, commercial photographer- Isa Aydin. I constantly update this article and add new tips, so you can safely return later and check them out. Latest update: Jun 14, 2021
I am always on the lookout for talent – whether you're a new and promising model or an established professional, you might be what I'm looking for. Modelmayhem.com is a great site because its search feature lets you look for models based on experience and location, as well as other criteria. You probably already have an account there – if you don't, one of the tips for models is to get one. I have a photographer's account there that I use all the time.
The second important avenue for sourcing models is obviously Instagram. If you want to apply for modeling or take a look at the behind-the-scenes, you can also send us a message here and follow our Instagram account.
As an established professional photographer, I know only too well that coming to your first photoshoot with a new photographer can be intimidating. It's even harder if you're only just starting your modeling career. To help you, here are my top 12 tips for models on how you can ace that first photoshoot.
Model measurements and digitals for casting
Before coming to the photoshoot, you should provide the photographer with your measurements and digitals (shots against a white background from all angles). Digitals must be taken in a bikini or swimsuit from all four angles. Try to fill the frame when you are taking the pictures..
If you are taking the pictures yourself, make sure you take the pictures pointing straight forward and keep the camera slightly above waist level. Keeping the camera too low will make you look big, whereas taking pictures from too high will make you look short.
You shouldn't wear any makeup and don't edit the images. That's why they are called digitals. The photographer needs to see you without any makeup. You should also take close-up shots of your hands, legs, and neck and if you have any tattoos, be sure to include close-up images of these too.
Tip for model: Stay calm and positive
Relax so that you can get in the mood to model during the photoshoot. Sometimes I use tempo music at the shoot. Also, try not to drink or eat a heavy meal before the shoot as it can make you feel groggy which is the last thing a model needs.
Practice poses
Another important tip for model: Practice your poses before coming to the photoshoot. You can, for example, get a friend to take pictures with a phone. This way, you get two kinds of feedback: the photos and your friend's comments.
Sometimes even the old trick of practicing in front of a mirror can be a great way of perfecting your poses.
Being able to pose, pretend, and mimic is really the hardest part of modeling. It takes a lot of practice and patience. The good news is that in the end, that practice will make perfect.
Research the poses
Search for shots and poses online or in magazines. See and study what other models do. Sometimes I even send my models poses before the shoot begins so that they will know exactly what I need. Let me give you a secret, more than 50% of models can't properly pose, and the models who can are always prioritized over those who have a better appearance. No serious photographer would love to waste their time with an inexperienced model. But this doesn't mean that a first-time comer won't pass the casting. If she has great posing skills, she will!
Remember to feel confident
Get confident! Self-confidence does affect your physical appearance. So, a huge part of modeling is simply feeling great in your own skin. It takes time, but it will make you a great model.
Talk to your photographer. I know that when I meet models for the first time, I always take the time to talk to them and get to know them a little. Talking sets up trust between the photographer and model.
Also, feel free to make your own suggestions to the photographer. Since he's the one calling the shots, it's easier for a model to get her idea heard.
Take good care of yourself and your appearance
Make sure your skin is clean and moisturized. If you do the makeup yourself, also remember to pluck or wax your eyebrows. Get your make-up just right. If you're working with ISA AYDIN Commercial Product Photography, most probably, we will take care of your makeup and hair ourselves. You can just sit and relax. That's what modeling should be all about.
Avoid tattoos
If you are planning to be a model, avoid getting any tattoos. Most photographers and clients don't like tattoos. In fact, a tattoo could be the sole reason for getting rejected. No photographer or editor likes to remove tattoos on every image. At least hold off from getting tattoos until you are done with your modeling career.
Keep your nails short
It is best to avoid super long nails. Most of the time, clients are looking for natural, medium-length nails with rounded or slightly square tips. So, avoid pointy, French nails and super long nails. If you are hired for a nail polish photoshoot where you need to change the nail polish a lot of times, make sure you do not have any acrylic products applied to your nails. This significantly slows down the process.
Do the legwork
It is crucial that you take good care of your legs, including your feet. Make sure your pedicure is good and that your nails are neat.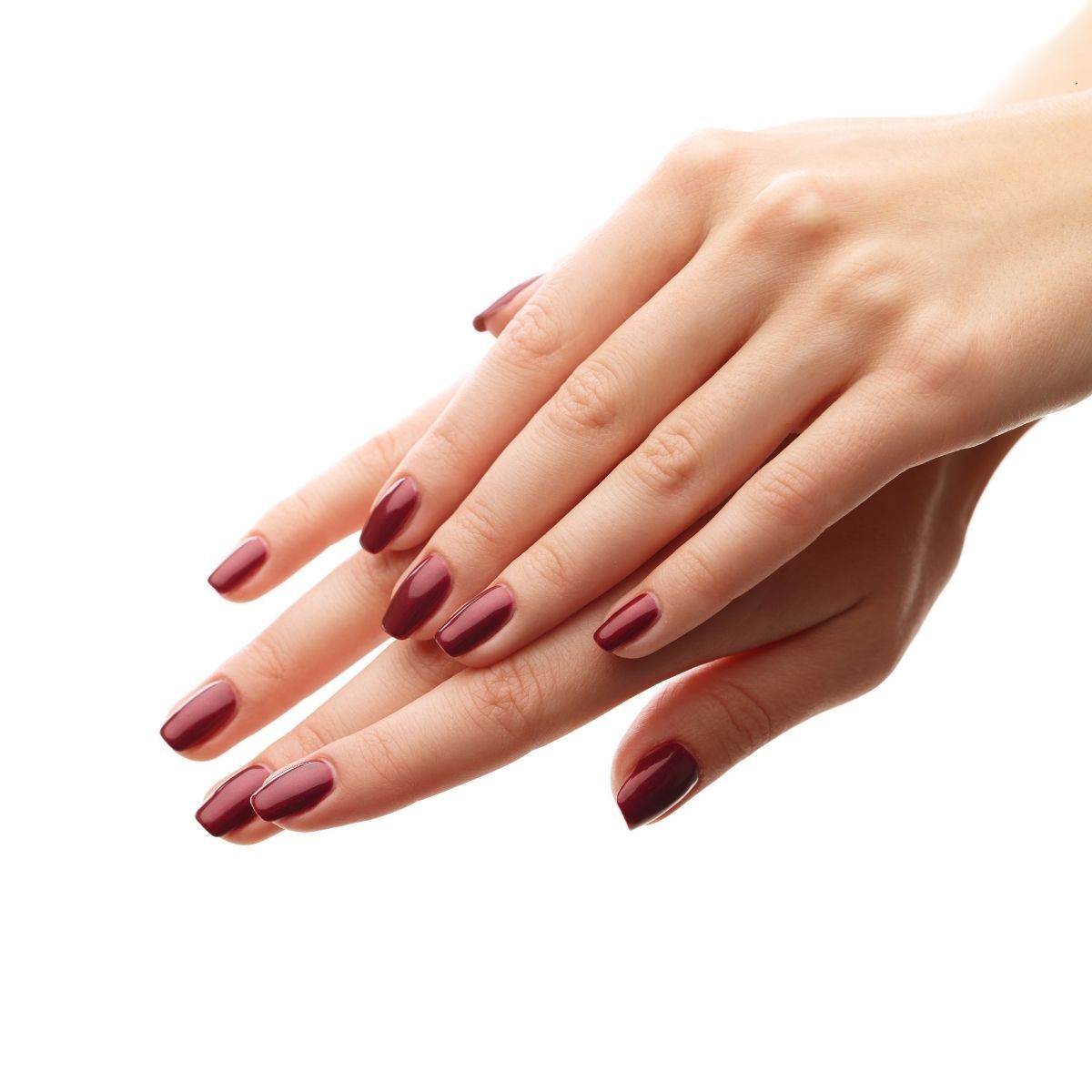 Avoid fillers – natural-looking models needed
Another tip for models or more of a secret is that clients usually look for natural-looking models. So, avoid lip fillers and other facial procedures when it's not important. Don't forget that most of the time photographer is giving the recommendation but the client is the one who makes the final decision. And most of the clients look for natural-looking models.
Keep your eyebrows and eyelashes natural
Like I said in the previous tip, finding naturally good-looking models is actually one of the biggest challenges in the industry. This same rule applies to eyebrows and eyelashes. Do not wear artificial eyelashes or tattoo eyebrows.
Avoid dry skin
During the shoot, models should use smoothing creams on their hands to avoid any dry skin. The same applies to the legs. Though, do not use too oily products to avoid unnecessary shine. Also, before coming to a photoshoot, you should let the photographer and makeup artist know if you have any allergies to certain beauty products.
Now let's switch to the types of modeling and see what type suits you best.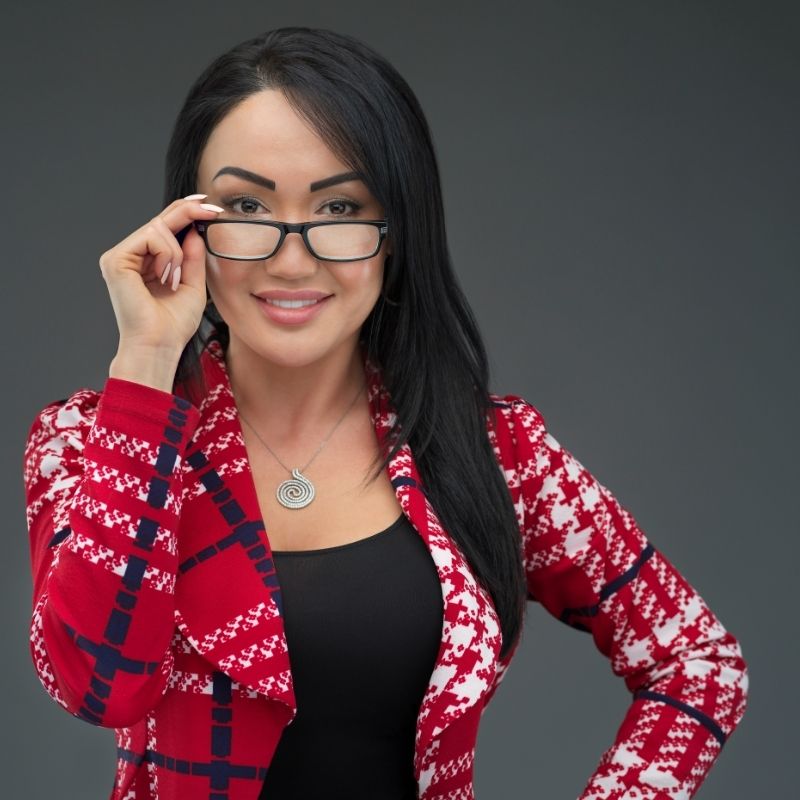 Coming to your first photoshoot with a new photographer can be intimidating. It's even harder if you're only just starting your modeling career. Here are eight tips from me, an established professional photographer, on how you can ace that first photoshoot. Let's first start with types of modeling. See which one fits you best.
Commercial Modeling
If high fashion is not what you are passionate about, you can consider becoming a commercial model. These types of models are used for a wide range of functions. Moreover, a commercial model does not have to be a specific age, height, or size. 
Catalog Modeling
Like commercial models, catalog models need to have a more authentic appearance. To qualify, you do not need to boast the look and physical requirements of a typical editorial model. From a beautiful smile to radiant skin and hair, there are a couple of important physical features that a catalog model needs to charm and engage the target audience of clients.
Parts Modeling
Do you regularly get complimented on your eyes or legs? Perhaps it is your feet that sweep others off their feet? If so, you can become a parts model. A parts model's specialty is to model specific body parts such as eyes, legs, feet, and hands. Parts modeling is a subgenre of commercial modeling.  Agents are typically on the lookout for models with well-proportioned hands and feet to bring the sample sizes to life. 
For example, if you work as a foot model, you can work with shoe companies that need smaller shoe sizes to let their products shine.
Hand Modeling
Hand modeling falls under parts modeling. Hand models can, for instance, model beauty-related products, such as jewelry or cosmetics. Moreover, when a business needs to demonstrate an action for a product, hand models are often used for the close-up shots in an advertisement. In fact, if you have petite hands and long fingers, the smaller the better! So, if you want to work as a model but only literally want to lift a finger, this can be the subgenre of modeling for you. 
Plus-size Modeling
Over the past couple of years, the plus-size modeling industry has truly boomed. Now, it is a key part of the industry with many of the leading fashion agencies creating dedicated plus-size departments. 
If you are a size 12 (or larger), becoming a plus-size model can be a great way to enter the world of modeling. While this size is regarded as a plus-size by others, the modeling industry typically uses sizes instead of measurements to categorize plus-sizes. 
Lingerie or Swimsuit Modeling
The main difference between an editorial model and a swimsuit or lingerie model is that the latter typically has more curves in the right places. In addition to modeling lingerie, bikinis and other swimwear, these curvaceous models can also model summer wear and sleepwear.
Fitness Modeling
If you are toned, fit, and athletic, the world of fitness modeling is searching for you. In fact, several fitness models were first trainers or athletes before they turned to the catwalk. From fitness and athleisure brands to manufacturers of supplements, there are many opportunities including commercial modeling.
Child Modeling
Do you have a child who is younger than 13 with a big personality? If so, child modeling could possibly be his/her calling. It does not matter what your height or size is, as long as you are comfortable working on set with strangers you can become the next big child model.
If you follow these tips for models, you will do just fine. Just remember to keep calm and keep modeling!